Antique Native American Indian Warriors Club Weapon 1880s to Early 1900s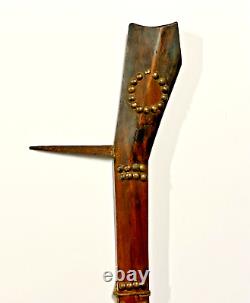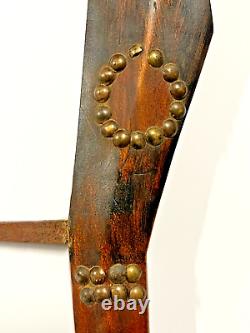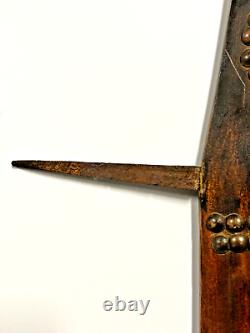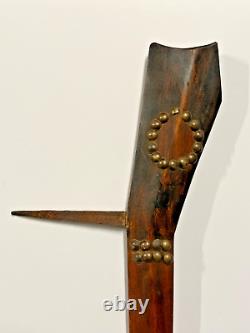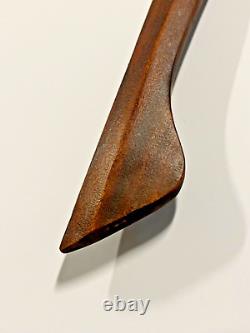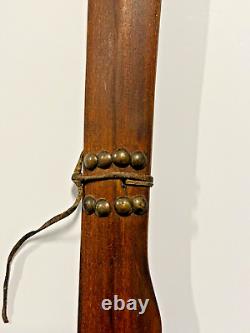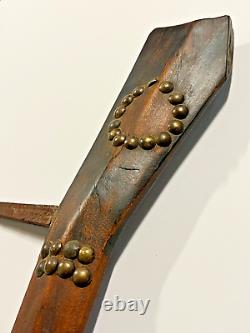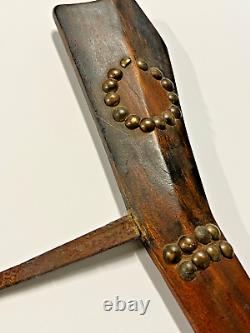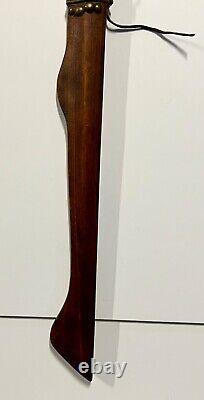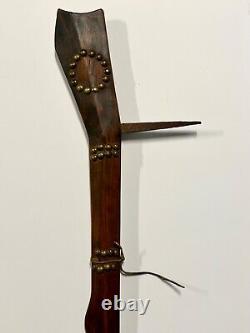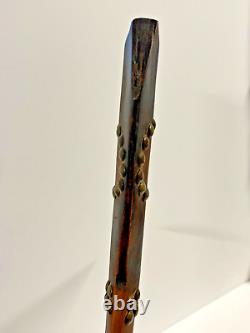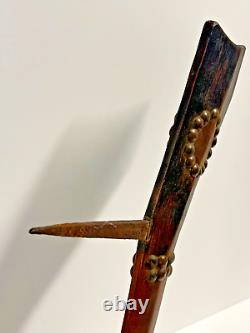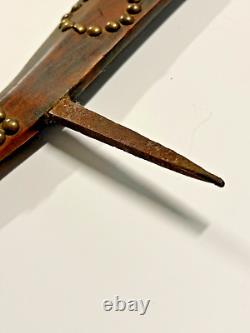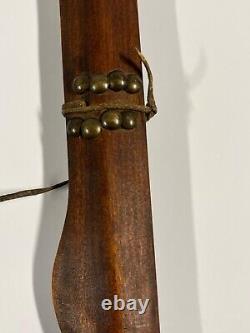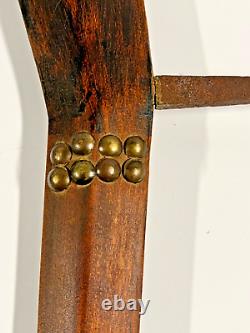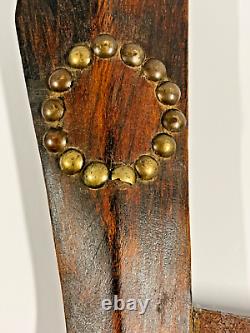 Antique Native American Indian War Club; extra nice looking; redwood handle, large iron spike, antique brass tacks. Uncertain of wood type and tribal affiliation. Overall club measures: 30 1/4" long x 3 1/4", The spike or nail is 4 5/8 inches long. Just a small chip off one single antique brass tack (see picture); certainly no big deal to the overall appearance of the item.
Hand carved shows fine craftsmanship in hand carving, Great Display Item in excellent antique condition. Circa 1880s to 1910--great great aged patina.