Antique Native American Iroquois Beadwork Box Pouch White's Institute Wabash IN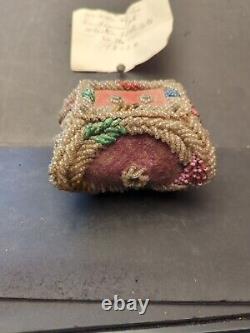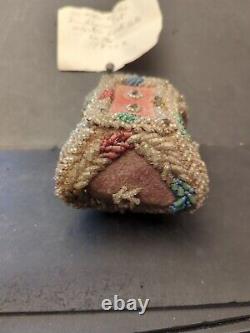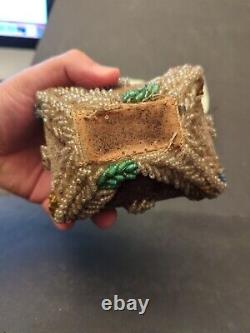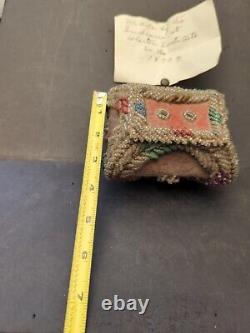 This is a very early beadwork Whimsey box. When I acquired this piece I found inside and early hand written note that states "Made by the Indians at White's institute in the 1870's". Whites institute is a well known Native American boarding school. There are many atrocities associated with these schools including forced labor and deaths. The note is the only piece of provenance I have but I feel it is authentic.
I'm listing this briefly to gauge interest. However if it does not sell soon it is going in my personal collection. Please feel free to ask questions or educate me on the piece if you know more. Please see pics and consider this piece to be as is with no guarantees.