Early Native American Sterling Silver Martini Cocktail Stirrer Whirling Logs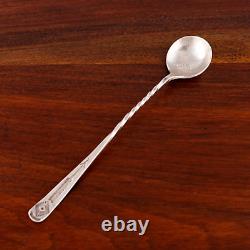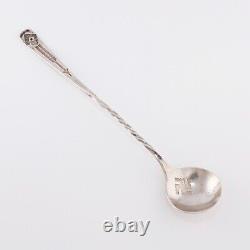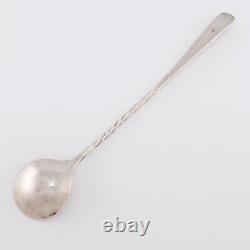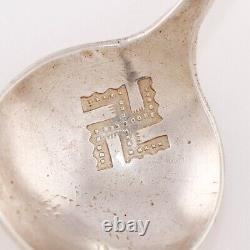 This special item remains in Very good condition, (see condition report above), and bears no monogram. WE LIKE TO PROTECT THE INTEGRITY OF THE PIECES SO WE DO NOT OFFER OR SUGGEST SIZING. WE HAVE TESTED ALL STONES & METALS THAT WE IDENTIFY AND GUARANTEE THEIR PURITY. ALL UNIDENTIFIED STONES AND METALS HAVE A??? DISPLAY ITEMS AND BOXES ARE NOT INCLUDED UNLESS STATED OTHERWISE. PLEASE DO NOT MESSAGE US REGARDING BEST OFFERS.
OUR MESSAGES ARE USED FOR CUSTOMER SERVICE ONLY. WE ARE UNABLE TO ACCEPT OR COUNTER OFFERS THROUGH MESSAGES. BEST OFFER FUNCTION - PLEASE SEND OFFERS UTILIZING?
WE WILL NOT ACCEPT ANY BEST OFFERS. THANK YOU FOR SUPPORTING SMALL BUSINESS!